Apple Tree Farm

Alison Eastman-Lawler

P.O. Box 463

Hollis, NH 03049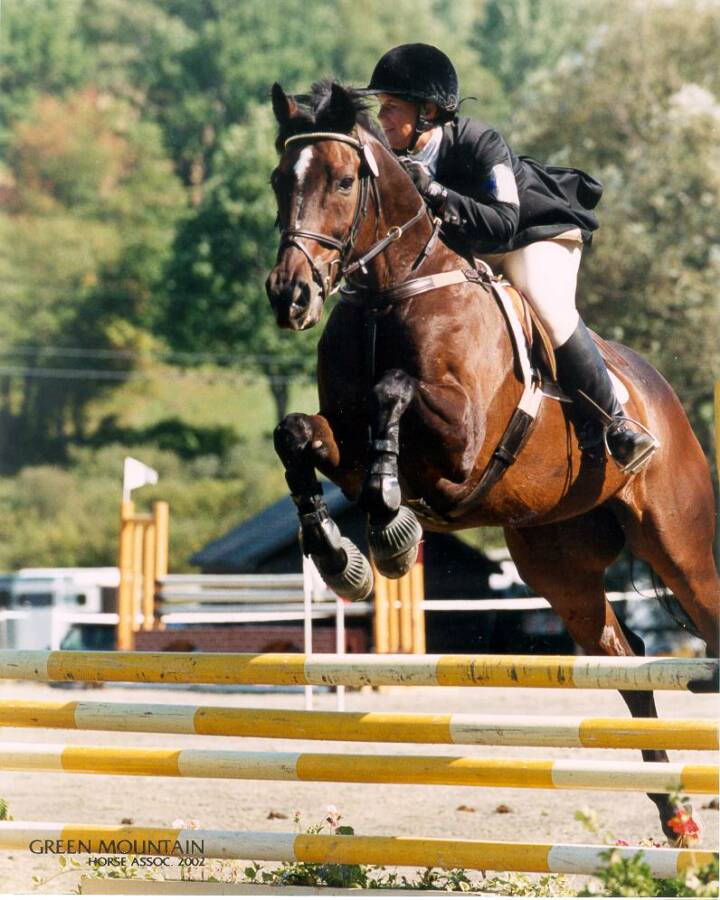 Pilgrim

Solsbury Hill - 16 hand, 14 yo, bay, TB, gelding. Evented successfully through Prelim. No vices, sound, sweet personality. $10,000 located in Aiken, SC. e-mail apltrefarm@aol.com 
VIDEO 1
Lola

Stunning 13.2, black, German riding pony, mare. Great moving and very fancy. Well started in dressage and over fences. Doing basic dressage work and competing BN. Very honest and jumps in good form. Has competed in 2 sanctioned BN HT and has no jump faults! Will excel in any discipline. Easy to handle, no vices, trailers well, and turns out nicely with others. Price will increase with more show experience this spring. Located in Hollis, NH $7000 e-mail for more info at apltrefarm@aol.com 
VIDEO
Mandy - 27 year old red road 11.1 hh welsh cross offered for free/lease to a 5-star approved home only or donation to a therapeutic riding program.  She is in great health and is a sturdy pony (she has a beautiful tail).  She loves, loves, loves to be groomed, stands stock still.  Would be great as a companion pony or to teach people about grooming or tacking up or generally to handle.  Very sweet and gentle.  My son, since he was 4, the occasional friend of his, and my niece and nephew have all ridden her, and I've ridden her on the odd occasion for hacks on the road with friends.  She is sound at the walk when ridden, but not at the trot or canter, though she is sound at all gaits when not ridden.  I have never investigated the problem as she basically was adopted to be a companion for my competition horse, and there was never reason that she would do more than the occasional pony ride.  I adopted her from the Animal Rescue League in Dedham, MA over 5 years ago.  She wasn't a rescue case.  A friend at the ARL was simply helping find a new home for Mandy as the owner was dying of terminal cancer.  I was, also, told that my pony was used in kids camps by her original owner.  It explains why she is such a good pony on the cross ties for grooming and handling, as well as lead line and ridden work.

She can be turned out on grass.  She's low maintenance.  She has been kicked by my horse and has received a couple of flesh wounds over the years, but all fully healed.  And last spring, she had some thrush get in under her hoof wall under an old scar (previous to my ownership), but that was cleared up with some help from my farrier and thrush buster.  The hoof wall has nearly completed growing out.

I recently purchased another horse and only want to keep my two horses, which is why I'm trying to find a new home for my pony.

Please contact me if interested.  Michelle MacBean, Hollis, NH   (603) 465-2798

Fairfarren

Gregg

16.2, TB, Bay, 14 yo, Gelding.  Gregg is a sweet, handsome, good moving event horse. He has successfully competed through Novice.  Has done Training level 2-phases.  He could easily go training level eventing.  No vices, sound, trailers well.  $7500.